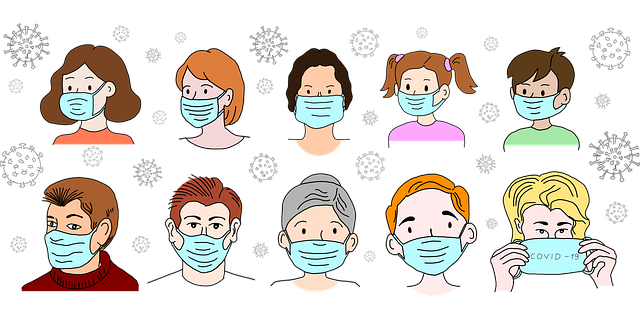 Regional healthcare facilities across the Puget Sound region have issued a statement to continue requiring masking in acute care and outpatient clinic settings.
A regional consensus ensures a consistent and clear message that these healthcare facilities prioritize the health and safety of both their patients and employees.
Local public health agencies in our region, including Kitsap Public Health District, Public Health – Seattle & King County, Tacoma-Pierce County Health Department, Snohomish County Health Department, San Juan County Health Department, and Clallam and Jefferson County Public Health Departments, fully support the decision by healthcare organizations to require masking in their facilities at this time in order to decrease the ongoing risk of COVID-19.
"Everyone should feel safe receiving care at a hospital, clinic, or doctor's office, and masks remain an important tool for preventing COVID-19 and other respiratory illnesses," said Dr. Gib Morrow, health officer for the Kitsap Public Health District. "As our society moves on from COVID-19 mandates, we encourage healthcare providers to continue following best practices and standards of care to protect their patients and employees."
---
Joint statement on regional healthcare facilities' masking requirement
Healthcare facilities have been and continue to be on the frontlines of the COVID-19 pandemic, prioritizing patient and healthcare worker health and safety. SARS-CoV-2, the virus that causes COVID-19, is transmitted primarily through the air by small airborne and large respiratory droplets. Masking in high-risk settings has been central to help limit the spread of COVID-19 (as well as other respiratory viruses) along with other interventions such as vaccinations and attention to indoor air quality.
Today, local and regional healthcare systems re-state their commitment to patient and healthcare worker safety by continuing masking requirements in their acute care and outpatient clinic facilities. This is important and appropriate because the current community burden of COVID-19 remains substantial and is underestimated by case reporting.
The risk for severe disease associated with infection among vulnerable people who must visit health care settings (including older adults, people with weakened immune systems or many other underlying health conditions, pregnant woman and infants) is ongoing. In addition, there are no currently available preventive treatments for immunocompromise patients, and post-COVID-19 conditions and long-COVID are additional significant but poorly measured health impacts of COVID-19.
For these reasons, local health jurisdictions in the Puget Sound region continue to recommend masking in healthcare facilities and we fully support this unified regional approach to decrease the risk for spread of COVID-19 in healthcare facilities. A regional consensus ensures a consistent and clear message that these healthcare facilities prioritize the health and safety of both their patients and employees.
Masking recommendations and requirements for healthcare facilities should be reevaluated as we learn more about the direction and health impacts of the COVID-19 pandemic over time and about the potential benefits of masking routinely during future annual respiratory virus seasons during which SARS-CoV-2, influenza, respiratory syncytial virus (RSV), and other respiratory viruses co-circulate. As our communities learn to live with COVID-19, focus will increasingly be on protecting those at highest risk for severe disease. Regional local health jurisdictions will continue to work with our healthcare partners to reduce the burden of disease both within healthcare facilities and the community at large.
---
A refresher on masking
Use the best-quality and best-fitting mask you can get. The masks that are best at filtering the virus are N95 and KN95, along with KF94 masks. For the best protection, wear a mask with a snug fit all around your cheeks and nose.
Masks protect the wearer and other people from getting COVID-19. When a person talks, coughs, sneezes, or even breathes, they are exposing the people around them to respiratory droplets, and even smaller particles called aerosols.
Masks help prevent the particles that contain the virus from spreading. Masks can be helpful in situations where someone has been infected but doesn't have symptoms of COVID-19, and they may unintentionally spread the virus.
---
MORE RESOURCES