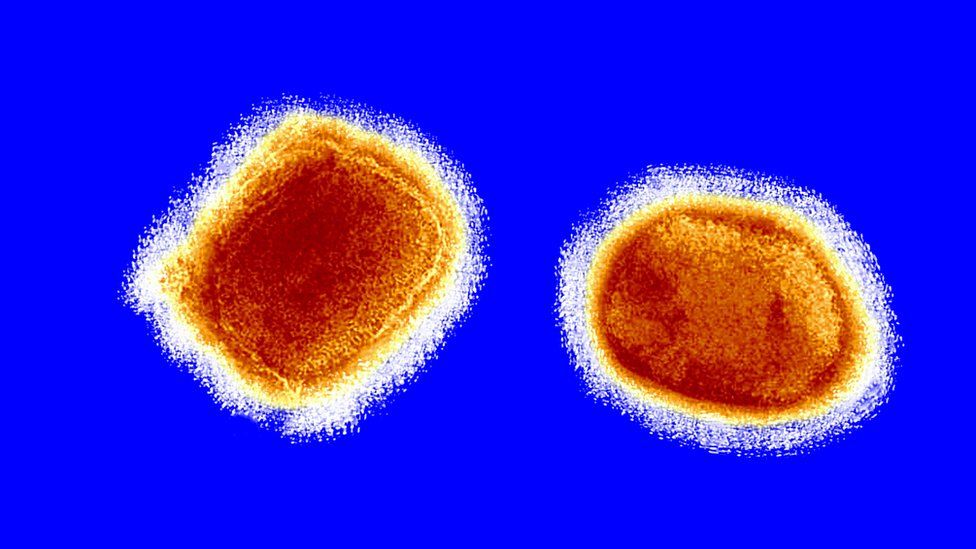 Actions Requested
Be aware of recent cases of Monkeypox identified in King County residents that did not report any travel during the exposure period, suggesting local virus transmission.
Report suspected cases of Monkeypox virus infection to Kitsap Public Health District 24/7 by calling 360-728-2235 or use the Reportable Disease Fax Form and fax to 360-813-1168 with any corresponding lab results.
Be aware, on June 22, 2022, HHS announced expanded testing capacity to be up and running in July at five commercial laboratory companies (Aegis Science, Labcorp, Mayo Clinic Laboratories, Quest Diagnostics and Sonic Healthcare
Contact Kitsap Public Health District 24/7 by calling 360-728-2235 to coordinate Monkeypox specimen testing at the Washington State Department of Health (DOH) Public Health Laboratory.

Review DOH testing guidelines here.

Utilize CDC Specimen Collection Guidelines: Lab Advisory: CDC Specimen Collection Guidelines for Monkeypox Virus

Collect at least two dry swabs from the same lesion.

Swab or brush lesion vigorously with two separate sterile dry swabs. Use a sterile nylon, polyester, or Dacron swab with a plastic, wood, or thin aluminum shaft. Do not use other types of swabs.
If possible, sample paired specimens from multiple lesions on different parts of the body and with differing appearances. CDC suggests 2-3 lesions total.
Place swabs in individual sterile containers. CDC can now accept the following specimens:

Dry lesion swab
Lesion swabs in virus transport media
Lesion crusts

Refrigerate (2–8°C) or freeze (-20°C or lower) specimens within an hour after collection.
Wear personal protective equipment (PPE) following contact + airborne precautions (including gown, gloves, eye protection, and fit-tested respirator) when providing care to and collecting specimens from patients with suspected Monkeypox virus infection.
Assess and test for alternative etiologies, which may include herpes simplex, syphilis, and varicella, among other diseases.
Be aware, the national supply of vaccine for Monkeypox is currently limited. CDC is allocating the limited amount of vaccine using a tiered strategy. WA DOH is in charge of vaccine allocation for the entire state.
Background
Cases of Monkeypox are increasing nationally and in Washington State. As of July 6, 2022, CDC reports almost 7,000 cases globally and 560 cases in the United States. Public Health Seattle & King County has identified nine King County cases as of July 6th. The latest case counts are available at: CDC's outbreak summary, DOH's Monkeypox page and King County's Monkeypox page.
Vaccine
In the United States, there is currently a limited supply of JYNNEOS vaccine and the federal government is allocating the limited supply of vaccine by prioritizing areas with a high number of confirmed cases. More vaccine is expected to be available in the coming weeks and months.
On Tuesday, June 28, 2022, the U.S. Department of Health and Human Services (HHS) announced an enhanced nationwide vaccination strategy to mitigate the spread of Monkeypox. The strategy describes vaccination and protection for those at-risk of Monkeypox and prioritization of vaccines for areas with the highest numbers of cases. Under the strategy, HHS will expand access to hundreds of thousands of doses of the JYNNEOS vaccine using a phased distribution plan. ACAM2000 vaccine continues to be available, but due to significant risk of side effects and contraindications, it is not recommended for everyone.
Additional Resources