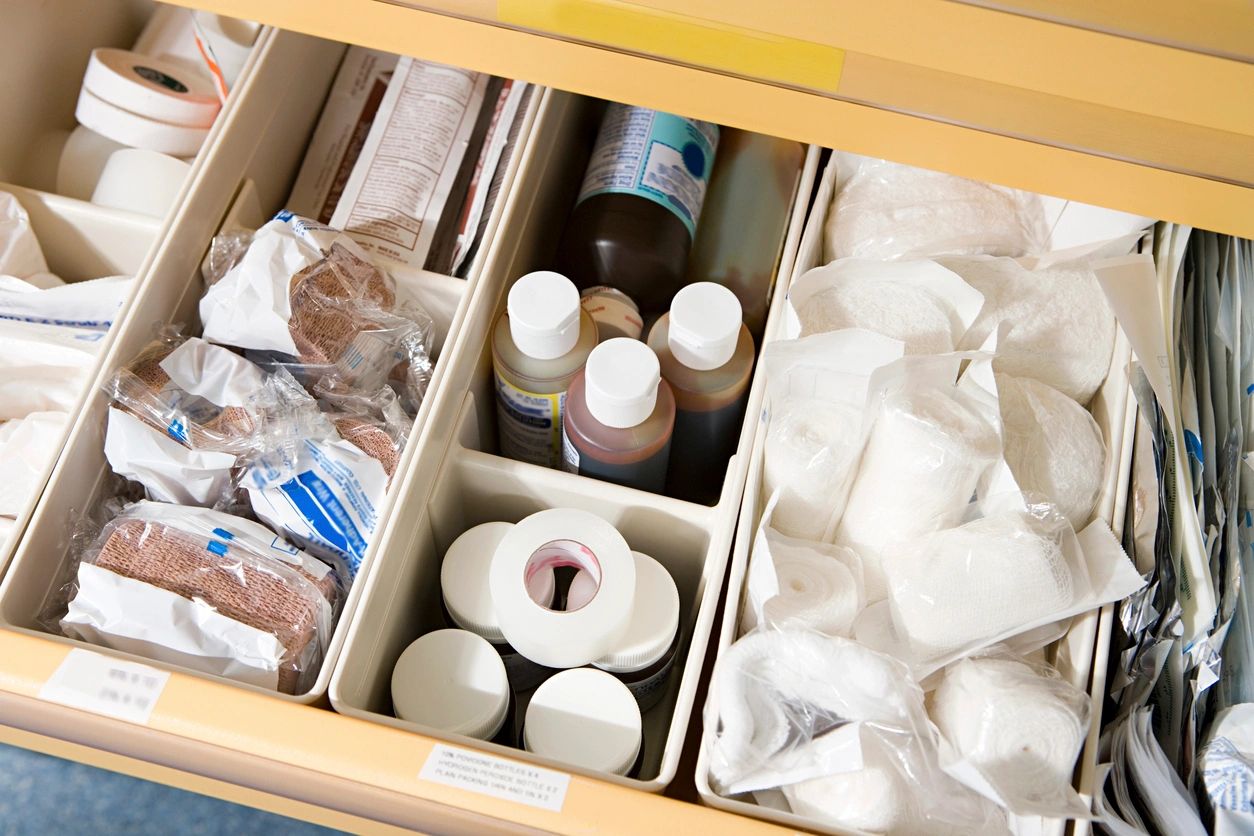 **Our transition to distribution of Health Advisory messages via MailChimp is ongoing. This message is being distributed via GovDelivery and as soon as we are able, we will begin using MailChimp. Please note that all 2021 Kitsap Public Health District Health Advisories are always available on our Provider Resources website: https://providers.kitsappublichealth.org/category/health-advisory/ **
Actions Requested:
COVID-19 TESTING AND VACCINE
Be aware of revised interim guidance to mitigate healthcare worker staffing shortages. Crisis standards of care may allow infected healthcare workers to work prior to completing their isolation is complete if they are asymptomatic, only in consultation with LHJ, use extensive PPE, and are confined exclusively to care for COVID patients and remain in COVID unit.
Be aware Kitsap now has four COVID-19 drive-through testing sites operated by Kitsap Public Health District and Kitsap County Emergency Operations Center. Sites on Bainbridge Island (Mondays), downtown Bremerton (Tuesdays), Port Orchard (Wednesdays) and downtown Poulsbo (Thursdays) offer PCR testing from 9 a.m. until 1 p.m. Registration is recommended, since onsite registrations are limited. A list of testing opportunities around the county is available at kcowa.us/covidtesting.
Test patients who present with COVID-like symptoms and patients identified as close contacts of a confirmed COVID case whether they present with symptoms or are asymptomatic. Don't assume a symptomatic close contact patient has COVID, diagnose with testing.
Report (required) COVID-19 rapid antigen tests (point of care testing) to WA DOH and KPHD.

All point of care (POC) test results (positive & negative) must be reported to WA DOH using this form, instructions are available here.
Report positive test results to KPHD by faxing the completed KPHD WA COVID-19 POC result form to (360) 813-1168 or by calling the Health District, (360) 728-2235, 24/7.

Advise patients with a positive test result from an over-the-counter test to isolate and report positive results by calling 1-800-525-0127.
COVID-19 VACCINE MANDATES
MONOCLONAL ANTIBODY THERAPY
MEASLES AND POLIO SURVEILLANCE
Be vigilant for measles and polio in patients with compatible symptoms, especially among people who recently arrived from countries where measles and polio circulate, including Afghanistan.
Be aware of immunization recommendations for people arriving from Afghanistan:
Within 7 days of being granted parole in the United States, all people entering the United States with a humanitarian parolee status must receive, unless already received overseas or medically contraindicated: Age 6 months to 64 years: 1 dose of measles, mumps and rubella (MMR) vaccine and age 6 weeks or older: 1 dose of IPV.
Immediately report suspected cases of measles or polio to Kitsap Public Health Communicable Disease Program (360) 728-2235.
Background
Afghanistan ranks seventh in the world for measles cases—and has a current outbreak. Afghanistan is one of only two countries with both wild and vaccine-derived poliovirus in circulation. It also has low routine immunization coverage, including for measles-containing vaccine and inactivated polio vaccine (IPV). Many people arriving from Afghanistan choose to have their documents processed at U.S. military bases before traveling to their final destinations. Military bases will provide measles and polio vaccinations. However, clinicians should remain vigilant for signs and symptoms of measles or polio among those arriving from Afghanistan.
For information about diagnosis and infection prevention, see Washington State Department of Health's measles page and Centers for Disease Control and Prevention's polio page.
The rate of new COVID-19 cases in the county has increased 14-fold from early July to early September – from about seven new cases a day to more than 100. All areas of Kitsap County remain in the "high" community transmission range, from 57.1 weekly cases per 100,000 population on Bainbridge Island, where rates have been dropping for the last two weeks, to 329.9 in Bremerton. Central Kitsap and South Kitsap are also above 300. As of September 14, Kitsap has been in the "high" transmission range for more than 40 days. Case rates remain high among children ages 0 to 18, but are still lower than those among adults.
Kitsap County vaccination rates (70.3% percent have initiated vaccination, 64.7% have completed their series) are below the state vaccination rate (71.9%, 65.1%). Less than 50 percent of children ages 12 to 18 are fully vaccinated.