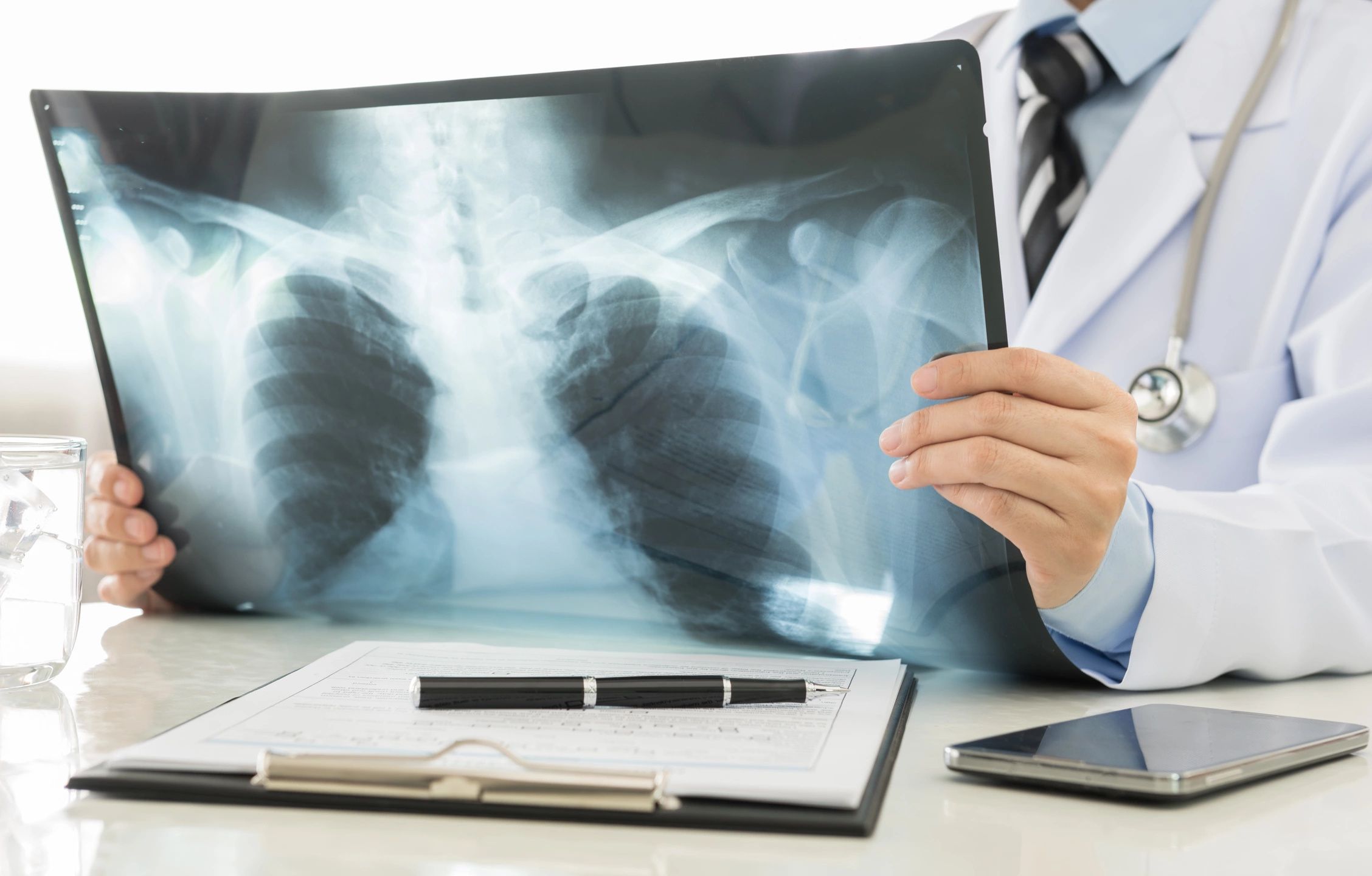 Tuberculosis Screening Tests
Tuberculosis skin test (TST) (formerly known as PPD)
Tubersol or Aplisol can be purchased through your medical supply chain.
Ten or 50 dose vials, once opened must be used within 28 days.
Requires skill to apply intradermally and read results properly.
Patient must have two office visits.
Sensitive test and inexpensive.
See the CDC TST poster.
Two-step skin testing
Two TSTs done within a 12-month period.
Apply the first test and read at 48 to 72 hours, and if test is 0 mm (negative), apply the second step one to three weeks after the first step was read.
If the first test result is ≥ 10mm (positive), do not apply the second step. Send for a two-view (PA and lateral) chest x-ray (CXR), then follow the CDC Latent Tuberculosis Infection (LTBI) Guide.
Blood assay for Mycobacterium tuberculosis
Excellent choice for screening people who may have received BCG vaccination (does not react to M. bovis BCG, only M. tuberculosis).
Check to see if covered by insurance, otherwise the test can be expensive.
Sensitive and specific for M. tuberculosis.
Positive Screening Results
Send for a two-view (PA and lateral) CXR.
If you have questions about the results of the test or CXR, hold the treatment until you call the Health Department.
Treatment of Latent Tuberculosis Infection
Three possible treatment regimens.
Do You Suspect Active Tuberculosis?
Report within 24 hours to the Health Department.
If you decide to order sputum cultures for tuberculosis, first read Order Sputum AFB for Providers.
The Health Department can facilitate sputum specimen testing by the Washington State Public Health Laboratory (PHL).
Assessing Your Agency or Facility for Tuberculosis Screening Needs