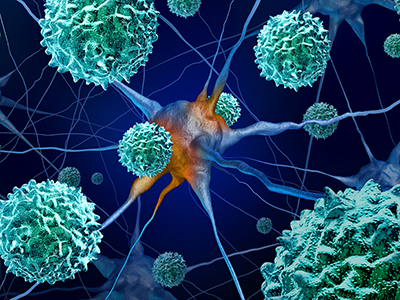 Actions Requested
Review the Acute Flaccid Myelitis (AFM) in 2022 Situation Update below from the Washington State Department of Health.
Report possible cases of AFM to Kitsap Public Health as soon as suspected by calling (360) 728-2235.
Situation Update
Acute Flaccid Myelitis in 2022 – Summary
Since the end of August 2022, CDC sentinel surveillance sites for respiratory pathogens have been reporting increases in enterovirus D-68 (EV-D68) respiratory disease. EV-D68 is also the main enterovirus responsible for cases of acute flaccid myelitis (AFM) during years when we see increases in AFM cases. AFM is a rare outcome of EV-D68 infection and is a serious neurologic condition that affects mostly children. It typically presents with sudden limb weakness that can lead to permanent paralysis. Traditionally, increases in EV-D68 respiratory disease have preceded cases of AFM by about 2 weeks. Therefore, increased vigilance for AFM is important. Clinicians should strongly consider the diagnosis of AFM in patients with acute onset of flaccid weakness, especially during August–November, to ensure prompt hospitalization and referral to specialty care. Recent respiratory illness or fever and the presence of neck or back pain or any neurologic symptom should heighten suspicion for AFM. Clinicians should also report possible cases of AFM to Kitsap Public Health District as soon as they suspect AFM. Case reporting will help states and CDC monitor AFM and better understand factors associated with this illness.
With the identification of a paralytic polio case in an unvaccinated person in New York in July 2022, healthcare providers should also consider polio in the differential diagnosis of patients with sudden onset of limb weakness, as polio and AFM are clinically similar. Clinicians should obtain stool samples from all patients with suspected AFM to rule out poliovirus infection, especially if the patient is under-vaccinated and has had recent international travel to places where poliovirus is circulating.
From January 1, 2022, through September 6, 2022, CDC has received 35 reports of suspected acute flaccid myelitis (AFM) in persons from 17 U.S. states; 13 have been classified as confirmed cases of AFM, 2 as probable, 6 as not cases, 1 as suspect, and 13 are waiting information or classification.
Resources
MMWR: Increase in Acute Respiratory Illnesses Among Children and Adolescents Associated with Rhinoviruses and Enteroviruses, Including Enterovirus D68 — United States, July–September 2022
Centers for Disease Control and Prevention (CDC) Health Advisory: Severe Respiratory Illnesses Associated with Rhinoviruses and/or Enteroviruses Including EV-D68 – Multistate, 2022
Contacting the Health District
Call (360) 728-2235 and leave a message. Includes reporting notifiable conditions 24 hours a day, 7 days a week. Leave the patient's name, date of birth and disease.
Fax (360) 813-1168