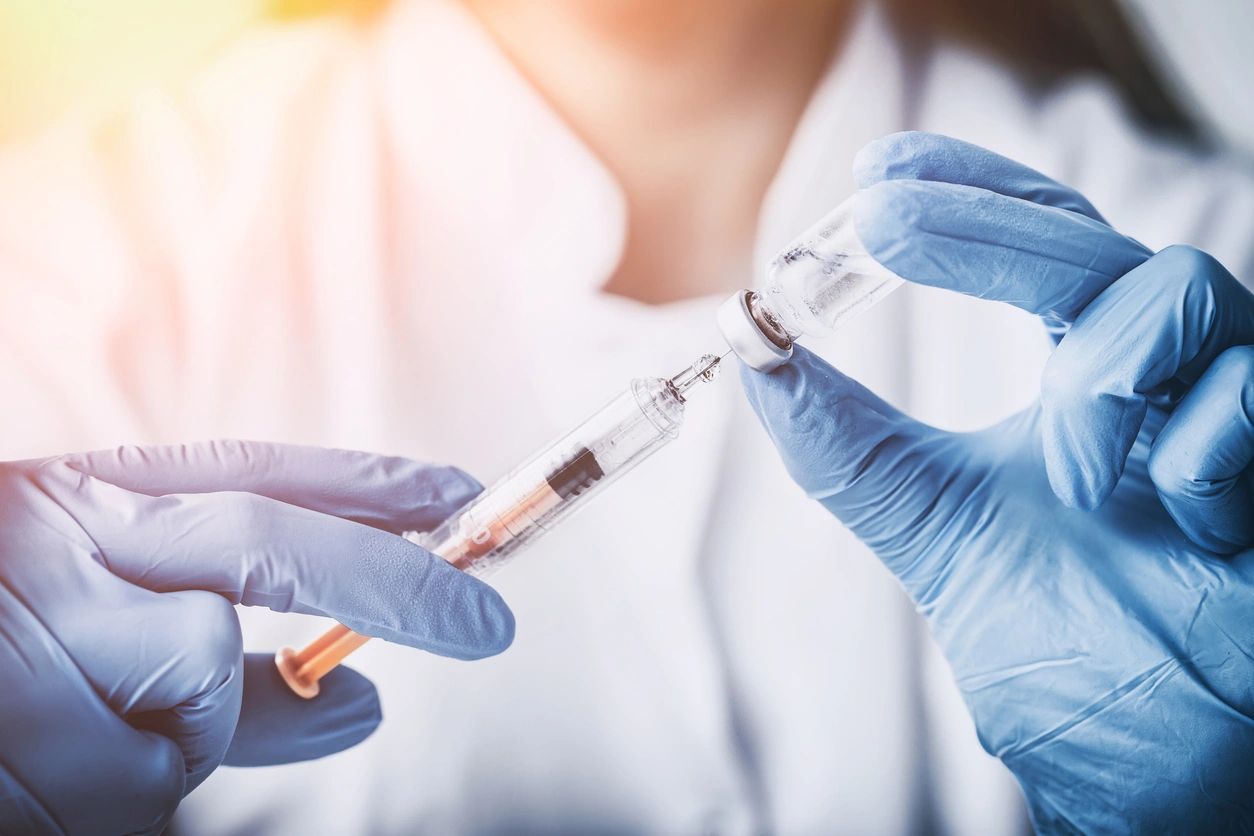 Actions Requested
Be aware, on February 11, the Centers for Disease Control and Prevention updated their guidance for COVID-19 vaccination to include:

People who are moderately or severely immunocompromised should:

Complete their primary series of 2 mRNA (Pfizer-BioNTech or Moderna) doses, a third dose at least 28 days after the initial two-dose series and an mRNA vaccine booster dose 3 months (instead of 5 months) after the last primary dose—for a total of 4 doses.
People who have received a single Johnson & Johnson's Janssen COVID-19 vaccine should receive one additional dose of an mRNA vaccine and one booster dose (preferably mRNA)–for a total of 3 vaccine doses.

People who previously received passive COVID-19 antibody products do not need to wait for any period prior to COVID-19 vaccination.

Be aware, the US Food and Drug Administration postponed their advisory committee meeting to give more time to review available evidence on 3 doses of COVID-19 vaccine for children 6 months to 4 years.
Be aware, the Washington State Department of Health has updated guidance related to COVID-19 for health care facilities. Updates were made to the following topics:
Be aware, the U.S. Food and Drug Administration (FDA) granted full authorization to Moderna COVID-19 vaccine for people 18 years and older due to overwhelming evidence of its safety, effectiveness, and manufacturing quality. Moderna will now be referred to as Spikevax and has the same formulation as the EUA Moderna COVID-19 vaccine.
Make a strong recommendation to patients to get vaccinated. You are the most trusted source of information when it comes to vaccines.
Educate patients on how to access, use and interpret at-home antigen test kits. Ask patients to not go to local emergency departments for COVID-19 testing to reduce the burden on our hospital system. Direct people to our many COVID-19 testing sites in Kitsap County.
Educate patients on how to care for themselves at home with mild to moderate illness and when to access emergency departments for care.
Be aware Washington State Department of Health is scaling back Case Investigation and Contact Tracing (CICT) and will no longer be calling every positive case nor individuals identified as close contacts starting Tuesday, February 15th. CICT efforts will be focused on outbreaks, congregate living/high risk settings, those at highest risk or more severe illness, those with unusual illness presentations.
Report COVID-19 and other notifiable conditions to Kitsap Public Health 24/7 by calling 360-728-2235 or use the Reportable Disease Fax Form and fax to 360-813-1168 with any corresponding lab results.
COVID-19 Situation Update
As of February 15, Kitsap County has had 37,450 cases of COVID-19 and 306 deaths from COVID-19. Our seven-day case rate of 338.4 per 100,000 shows a consistently decreasing trend over the past week. During the week ending February 5, we had 63 new COVID-19 hospitalizations among Kitsap residents. In the past 180 days, unvaccinated people ages 12-59 were seven times more likely to be hospitalized for COVID-19 than those fully vaccinated; four times more likely for those age 60 and older.
As of February 15, 76.3% of Kitsap County residents have initiated vaccination. Over 86,500 (31.8%) Kitsap residents have received an additional or booster vaccine dose. As of February 5, only 34% of children aged 5-11 have initiated vaccination. All subcounty areas of Kitsap County have at least 70% vaccination initiation rates among those age 12 and older. Differences in vaccination initiation rates persist across race/ethnicity groups, the gap between highest and lowest rate is 42%.
The chart below shows our most recent case rate, vaccination rate and COVID-19 cases trend over time:
COVID-19 vaccine
COVID-19 testing
Antigen test guidance, CDC.
For help with questions or accessing resources, contact Kitsap Public Health at (360) 728-2235.
COVID-19 therapeutics
Department of Health and Human Services (HHS) allocates monoclonal antibody and oral antiviral supplies to each state. DOH distributes doses to enrolled providers. Providers must enroll in Healthcare Partner Ordering Portal (HPoP) to manage COVID-19 therapeutics. Email mcm@doh.wa.gov to register for HPoP training, held Tuesdays at 9 a.m.
Find more resources in the COVID-19 monoclonal antibody therapeutics communication toolkit or on DOH's therapeutics for providers page.
COVID-19 prevention patient education
Share with patients:
Contacting the Health District
Call (360) 728-2235 and leave a message. Includes reporting notifiable conditions 24 hours a day, 7 days a week. Leave the patient's name, date of birth and disease.
Fax (360) 813-1379
Additional Resources