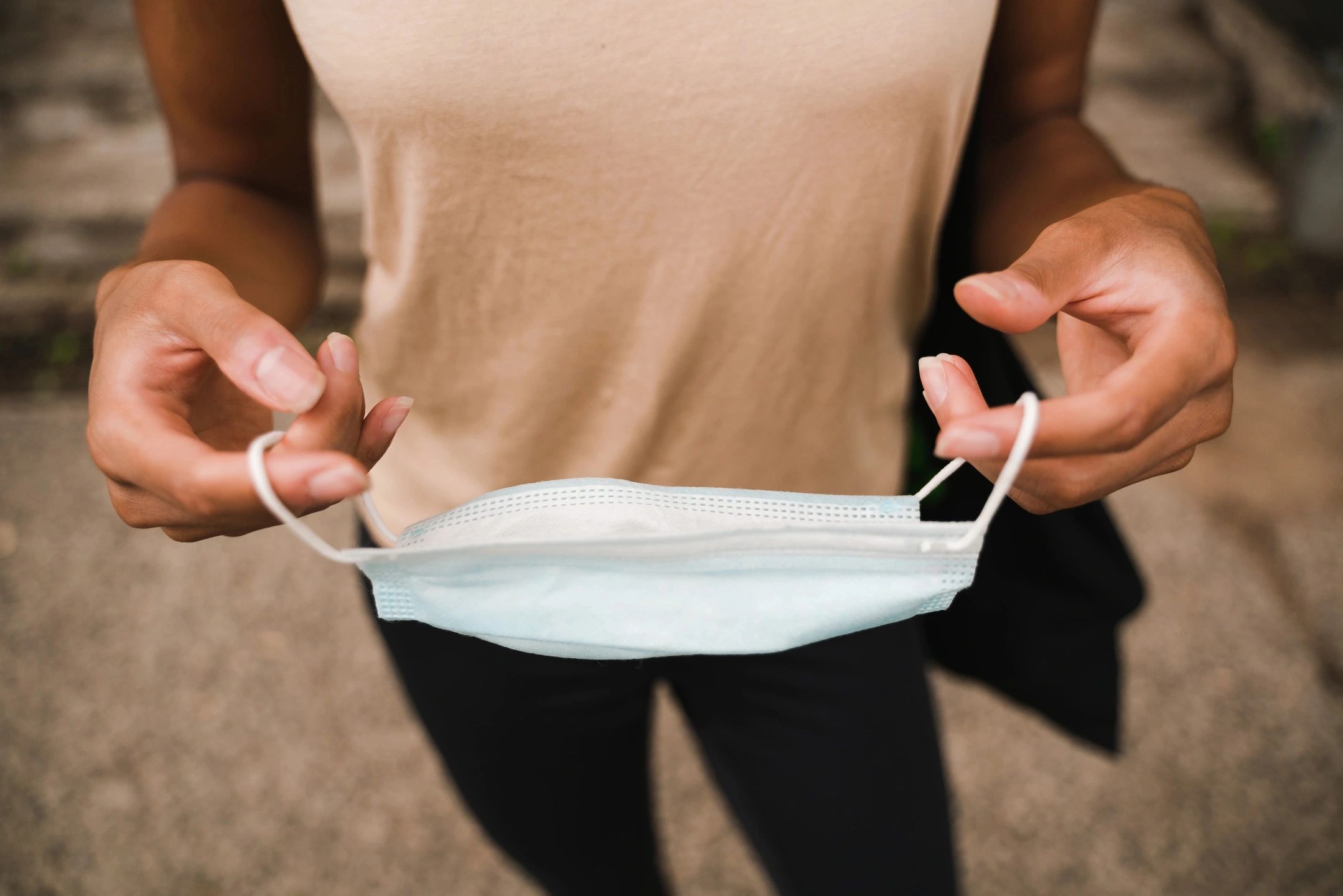 Actions Requested
Be aware, Centers for Disease Control and Prevention (CDC) issued new isolation and quarantine (I&Q) guidance for healthcare workers (HCWs). The guidance is complex and varies based on vaccination status, level of exposure and level of crisis in the community. Carefully review the new guidance for details.

Following exposure, CDC recommends:

Boosted HCWs who test negative on day 2 and again on day 5–7: no restrictions.
Unboosted or unvaccinated HCWs (regardless of recent COVID-19 infection): quarantine for 10 days or 7 days with a negative test.

The guidance allows infected HCWs to continue working, if needed, during crisis conditions.

Be aware, CDC issued new I&Q guidance for the general public. Carefully review the new guidance for details.

The 10-day isolation period is shortened to 5 days for people who are asymptomatic or whose symptoms are resolving. If they return to work, they must wear a mask for 5 more days.
Following exposure, CDC recommends:

For people who are boosted or so recently fully vaccinated they cannot yet get a booster dose: wear a mask around others for 10 days. Test on day 5, if possible. If symptoms develop, test and stay home.
For unboosted or unvaccinated people (regardless of recent COVID-19 infection): stay home for 5 days and wear a mask around others for 5 more days. If this is impossible, wear a mask for 10 days. Test on day 5, if possible. If symptoms develop, test and stay home.

Be aware, Food and Drug Administration (FDA) granted emergency use authorization (EUA) to the second oral antiviral treatment for COVID-19, Merck's Molnupiravir. The decision followed research showing Molnupiravir was 30% effective at preventing hospitalizations and deaths in individuals at high risk of severe outcomes of COVID-19 infection within 5 days of symptom onset.

Be aware, Molnupiravir supplies will be significantly limited initially. Priority is given to providers located in or who prioritize treatment of populations with greater disease burden and higher social vulnerability.
Be aware, Department of Health and Human Services (HHS) allocates treatments and monoclonal antibodies to states. Washington State Department of Health (DOH) distributes doses to enrolled providers

Enroll to become a provider in the Healthcare Partner Ordering Portal (HPoP) to manage COVID-19 therapeutics. Email mcm@doh.wa.gov to register for HPoP training, held Tuesdays at 9 a.m.

Be aware, National Institutes of Health (NIH) COVID-19 Treatment Guidelines Panel issued new guidance to recommend when the Omicron variant is responsible for 80% or more of infections in an area, providers should use only sotrovimab or remdesivir to treat non-hospitalized adults at high risk for disease progression. Bamlanivimab plus etesevimab and casirivimab plus imdevimab are not expected to be effective against the Omicron variant.
Recommend, before indoor gatherings, patients perform COVID-19 self-tests (also called home tests or over-the-counter tests) and encourage their guests to do the same. Along with vaccination, masking and physical distancing, self-tests help reduce the chance of spreading SARS-CoV-2, the virus that causes COVID-19. Self-tests also help protect unvaccinated children, older adults, immunocompromised people and those at risk of severe disease.
Background
The rate of new cases reported in Kitsap County more than doubled in the most recent week just as the first detected case of the Omicron variant was confirmed in Kitsap County. Kitsap's seven-day case rate per 100,000 population jumped from 112 on Dec. 18 to 249 on Dec. 24, and is expected to continue climbing (Case rates are delayed by five days to improve accuracy).
As Omicron variant cases surge in our region and communities gather for the holidays, we welcome news of additional tools to combat the pandemic and reduce the burden on our healthcare system. We are working with community partners to establish equitable and accessible distribution as therapeutics become available.
In recently published clinical trial data, Molnupiravir:
Find Molnupiravir prescribing information in the fact sheet for providers. Clinicians should carefully review the safety warnings before prescribing. Molnupiravir has not been studied in pregnancy or lactation and is not recommended for these populations. Men and women of childbearing age should use reliable birth control during and after treatment, as described in the frequently asked questions (FAQs). People with severe liver or renal disease should not use Molnupiravir. People with moderate reductions in renal function may require a modified dose.
Molnupiravir is given as 4 capsules to be taken every 12 hours for 5 days. The most common side effects reported in clinical trials were diarrhea, nausea and dizziness. The list of side effects in the EUA may not be comprehensive.
Additional Information
COVID-19 Vaccine
COVID-19 Testing
COVID-19 Therapeutics
HHS allocates monoclonal antibody and oral antiviral supplies to states. DOH distributes doses to enrolled providers. Providers must enroll in HPoP to manage COVID-19 therapeutics. Email mcm@doh.wa.gov to register for HPoP training, held Tuesdays at 9 a.m.
COVID-19 Prevention Patient Education
Share the following materials with patients.
Immediately report COVID-19
Fax the positive lab results or a completed Reportable Disease Fax Form to our confidential fax (360) 813-1168. If needed, call Kitsap Public Health by calling (360) 728-2235.
Additional Resources