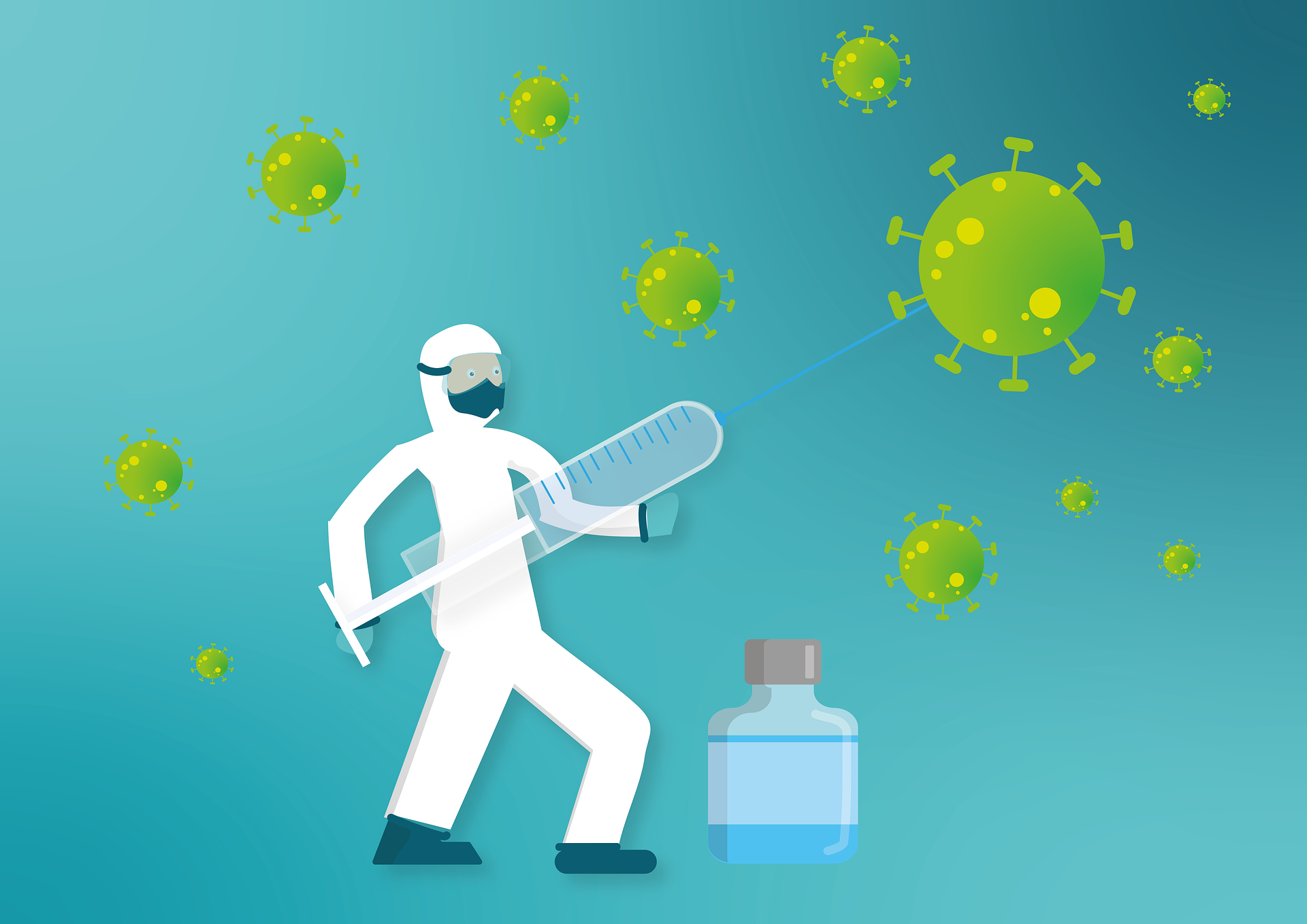 Actions Requested:
SURVEILLANCE
To aid testing and treatment decisions, healthcare providers must stay aware of current local, regional, and national influenza and SARS-CoV-2 activity.
VACCINE
Strongly recommend influenza immunization to everyone 6 months or older, except when influenza vaccine is contraindicated.
Immunize your patients against influenza or connect them with a pharmacy or healthcare provider who can.
Review influenza testing and treatment guidelines.
Be aware of vaccine updates in this season's Prevention and Control of Influenza MMWR Vol. 70/No. 5 including:

The best time to vaccinate people is before influenza begins to circulate in the community, typically by the end of October. However, some people should get vaccine as soon as it is available:

Pregnant women in the third trimester. This allows ample time for immune response before influenza begins to circulate, giving women and their newborns the best chance of protection.
Children under 9 years of age who will need 2 doses at least 28 days apart. This ensures enough time for 2 doses before influenza begins to circulate.

Influenza vaccine may be given throughout influenza season, including into the Spring.
CDC clarified which vaccines are contraindicated and which may be used with precautions for people who have had allergic reactions to eggs or influenza vaccine. See Prevention and Control of Influenza MMWR Vol. 70/No. 5.
Influenza vaccine may be given at the same time as COVID-19 vaccine or separated by any number of days. If given at the same time, use separate anatomic sites.
TESTING AND DIAGNOSIS
Consider use of a combination RSV, COVID-19, Influenza A/B nasal swab test (PCR) during influenza seasons.
Be aware of viral activity in the community to help guide decision making. Co-infections can occur and should be considered, particularly in hospitalized patients with severe respiratory illness.
Use molecular testing (i.e. PCR for influenza) for all hospitalized patients with influenza-like illness. Although rapid molecular testing at the point-of-care is becoming more available, it is often an immunoassay. These tests are useful for clinical decision-making; however, sensitivity for influenza is low, from 50-70%. Interpret results based on a person's symptoms and influenza prevalence in the community.
REPORTING
Report the following to the Health Department at (360)728-2235:

Lab-confirmed influenza death in a person of any age (report within 3 days).
Patient suspected to have a novel influenza virus (report immediately).
Outbreak of influenza-like illness or lab-confirmed influenza in an institutional setting (e.g., long-term care facility) (report immediately).
Background:
Kitsap Public Health District tracks local influenza and RSV trends and reports them in our respiratory illness report. This report includes test data from Kitsap's labs and hospital and hospital emergency room visit data. The report is released weekly during flu season (September through May).
Local influenza activity is increasing – We have 1 positive test (Type A) and increasing emergency room visits for influenza-like illness.
So far this year, RSV is much more common compared to the previous 4 years.
Emergency room visits for influenza-like illness during the week ending October 9th were slightly higher compared to the previous 3 years.
There have been no outbreaks of influenza (defined as 1 or more confirmed cases of flu) in long-term care facilities and no flu related deaths reported so far this flu season.
Resources
Kitsap Public Health
WA State Department of Health
CDC